Leuze Electronic Collaborates with Microsoft to Accelerate IoT Solutions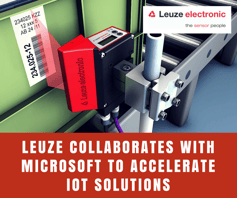 The Internet of Things (IoT) has taken the manufacturing world by storm. By tapping into the already existing streams of data, IoT-based software & hardware technologies have defined the term "automation" in a futuristic manner. For manufacturers especially, the implications are significant. It is estimated that by 2030, IoT could unleash as much as $5.5 to $12.6 trillion in global economic value (1).
But don't let sheer numbers get to your head. Migrating from a conventional system to a IoT based one is easier said than done. Makings sure you're checking all the necessary boxes is vital for your company's survival. Decisions regarding the choice of hardware & software can be daunting due to the confusing & overwhelming technology used.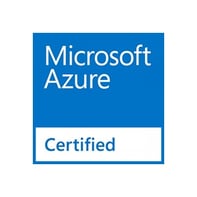 Leuze Electronic ("the sensor people") is a well-known name in the world of sensor equipment. Their products are always in line with the market trends and are futuristic to make them compatible with advancements. In order to simplify the decision-making process for companies delving into IoT, Leuze has announced that they become Microsoft Azure Certified for Internet of Things (IoT).
Microsoft Azure IoT solutions provide a pre-tested and verified platform to customers through which they can easily deploy hardware & software with ease & peace of mind. The Azure service allows businesses to work within an ecosystem of devices & platforms, reaching potential customers wherever they are, and rallying up the team for production.
Leuze Electronic is one of the world's leading manufacturers in the field of optical sensors and a renowned solution provider in electrical automation. The company provides solutions for fields such as the packaging industry, machine tool manufacturing, automotive industry, and medical technology. The product portfolio is quite broad and ranges from switching & measuring sensors to image processing & data transmission. Leuze Electronic's years of experience in the field have enabled it to be a driver of IoT-based technologies. To seal the deal, it has coupled its products with Microsoft Azure to create a reliable infrastructure for predictive maintenance and machine learning. The certificate obtained from Microsoft Azure is enough to instill stability within customers who are looking to empower their workspaces with IoT-powered solutions.
As stated earlier, IoT projects are easier said than done. They are complex and take a long time for proper implementation, but once they are done, the reward is grand as well. The Microsoft Azure IoT Suite can jumpstart customers by providing them with certified hardware & platforms, which have been tested for their compatibility, readiness, and usability. This can save a lot of time that is generally wasted drawing up specs & RFP processes. At the end of the day, customers would find it easier & more sensible to use Leuze Electronic components that have been tested for IoT-based compliance by Microsoft Azure rather than another manufacturer for whom they would have to carry out research all on their own.
(1) The Internet of Things: Catching Up to an accelerating opportunity, Nov. 2021, McKinsey & Co.
Interested in learning more about Leuze Electronic benefits and solutions?

You may also be interested in reading: