Troubleshoot from the Comfort of your Office - eWON Cosy 131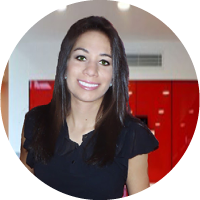 Tenisha Corrales

Imagine all the time you'll save being able to troubleshoot from your desk. In the beginning of this year, eWON released the new eWON Cosy 131 VPN remote access routers with LAN, WiFi, and 3G+ connection options. This newly designed industrial router offers remote access to machines and installations on customer sites or in the field. Whether you are an OEM or System Integrator,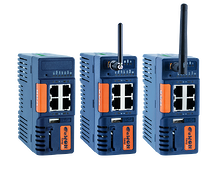 you can troubleshoot machines remotely without going on site, saving you that valuable time to do something else.
Cosy 131 has WiFi and 3G, a USB port for additional serial devices connectivity, a SD card reader for an easier on-site configuration, and a configurable switch LAN/WAN 4 ports.
The eWON Cosy 131 has the same range as the Cosy 141, but is less expensive and includes a ton of new features such as WiFi and 3G (say bye to LAN being your only option), a USB port for connectivity with additional serial devices, and SD card reader for simple on-site configuration, and configurable LAN/WAN 4 port switch.
Easily Gain Access to the Factory Floor through Internet Firewalls
Before, gaining 3rd party access to factory floor devices through strict IT security policies and corporate firewalls was probably a hassle or even impossible. With Cosy 131's secure VPN connection, maintenance engineers can connect from machine to anywhere via Talk2M, eWON's free cloud-based remote connectivity solution. The router communicates on the local area network with the PLC and HMI, allowing you to have remote connection from any device in any part of the world.
The eWON Cosy 131 has fully secured SSL-based VPN tunnel for all traffic. Only authenticated users will be able to connect to the eWON with its SSL encryption. What it means exactly? You don't require any involvement from the IT department to establish connection.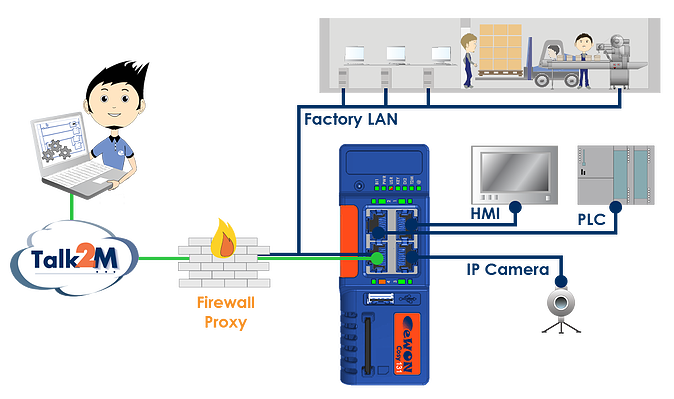 Plug'n Route
The plug'n route feature allows you to connect to any Ethernet device, eliminating the need to configure its default gateway or stop the machine during deployment.
The eWON Cosy 131 is the perfect fit for industrial equipment users who demand 24/7 continuous production, increased uptime, and faster reaction times, whether its packaging, food and beverage, or other high speed production environments. If you're looking for remote machine access, the eWON Cosy 131 is the ideal, compact, and cost-effective solution that will be appreciated by all machine builders.
eWON at the ACD Online Store
Now you can find eWON's Cosy 131 series and other products at the ACD Online store. Learn more about specifications and features, download the Cosy 131 guides and data sheet, and order industrial networking solutions online. Visit the store and choose the best solution for your needs:
See it for Yourself
Download the Brochure
---
Request a Demo of eWON's New Cosy 131
You may also be interested in reading: