SIRIUS ACT: The extremely rugged, most beautiful, and easy to install push button.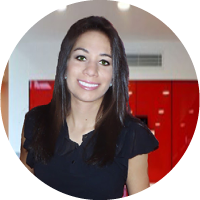 Tenisha Corrales

Siemens new SIRIUS ACT push button portfolio is the perfect combination of intelligence, physical toughness, and style. Never has a push button looked so cool, yet has the durability to last even in the most extreme environments. To top it all off, installation is as fast as a snap with its innovative snap-on concept that's so effortless it can be done with one hand. Users have a choice of a wide range of pushbuttons and signaling devices that can fit in any budget.
Major features include:
Modular command and signal devices in a choice of four designs
Extensive selection of pushbuttons, switches and indicators in various colours and designs for every application
Rugged designs with IP69K protection rating
Twist prevention and snap-on concept, for straightforward, error-free installation and removal
Snap-On Installation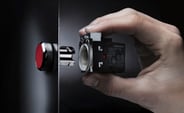 Siemens has made the installation of SIRIUS ACT push buttons so effortless and simple, you will never want to go back to that old hassle. Not only is installation quick, it also reduces the risk of incorrect installation.
One-handed installation without special tools
Components can be snapped on without having to hold the other side
Installation also possible in a slanted position
Twisting prevented by screw fixing
Simple round milled holes without a groove
Significant time saving compared to ring nut fastening
Modular concept
Actuator, holder and contact modules can be ordered individually and combined freely
Typical device combinations are also available as compact units
Contact modules can be stacked onto one another
Built to Last
High pressure water, dust, oils, freezing temperatures, the new SIRIUS ACT push buttons meet all requirements. Even caustic solutions and extreme environmental influences cannot disrupt reliable operation.
Highest degree of protection (IP69K) throughout
Media resistance (chemicals) thanks to solid stainless steel and high-grade plastics
High reliability for fail-safe operation and long service life
Extended industrial application in harsh environments, also suitable for outdoor use
ATEX certification
Secure attachment even under extreme stress
Low maintenance costs
Vibration-resistant twist prevention
Modern Design
For those of you who like a modern, visually appealing design, the SIRIUS ACT will satisfy your taste on any budget.
Looking for more information? We can help with that...
You can download a Siemens Sirius Act brochure here, or schedule an in person demo to see the SIRIUS ACT yourself.
You may also be interested in reading: