ACD Expands into Columbus
ACD Expands Into Columbus, OH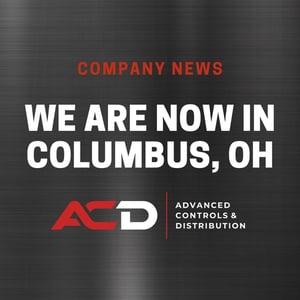 ACD is a new and exciting industrial automation supplier for the Columbus area. We offer industry-leading products from Siemens, Weidmuller, Yaskawa, Leuze Electronic, Murrplastik and Nachi Robotics and many others.
Along with these products, ACD provides unmatched technical support to ensure the success of our customers.
ACD, founded in 1992, operates in eastern Ohio, western Pennsylvania, and West Virginia in addition to the Columbus market. We are a dynamic and growing company with our top priority being our customers.

Please contact us at 614-897-0324 or Eric Olson, ACD Ohio Sales Manager, at eolson@acdist.com or 330-842-4354.