Where do the new Siemens processor fit in to the previous offerings?

Mark Justice

Over the last three years, Siemens has been rolling out their new generation of PLC hardware. These PLC platforms, the S7-1200 and S7-1500 families, are programmed using the newer TIA Portal development environment, and offer many advantages to their legacy counterparts in the S7-200, 300, and 400 families. First and foremost, these tag-based controllers share the new Portal programming software, which means you have one software platform to cover the full breadth of product (also including most 300 and 400 series).
The S7-1200
The S7-1200 micro-PLC offers a wide range of CPU, Signal Module, and Communications Module expansion options. It can serve as a Profinet controller for remotely-located I/O nodes, and it also comes in a Fail Safe configuration (S7-1200F).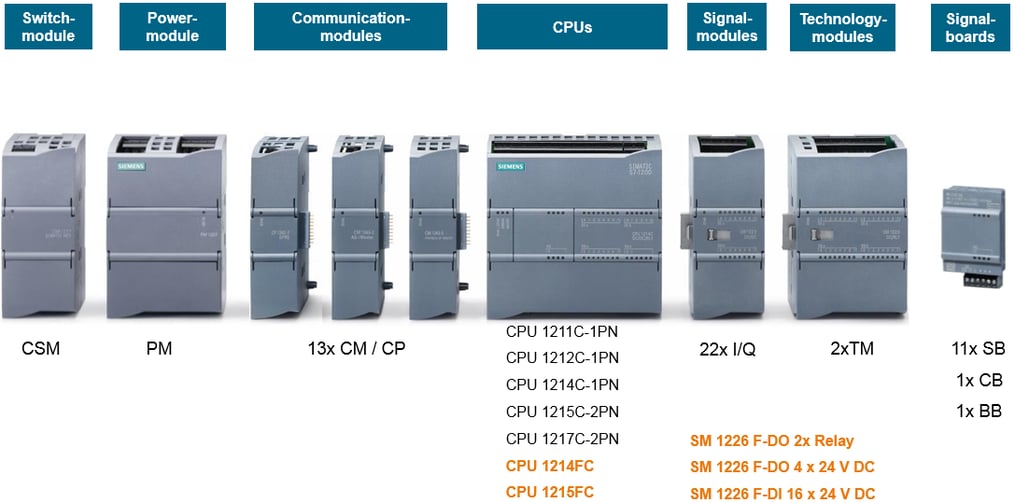 The S7-1500
The S7-1500 covers the ground occupied by the full S7-300 family, and extends into the S7-400 family arena. With the ability to hold up to 32 modules on the "main rack", integrated motion control capability, and CPU speeds that hit 1 nanosecond bit-processing at the S7-1518 level, it is a powerful product family. It is also offered in multiple Fail Safe (S7-1500F) CPU levels.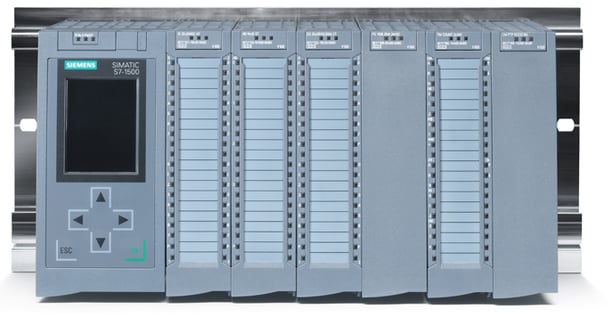 How do they compare?
So how do these compare to the S7-300 and 400 families? The following chart gives you a family overlay to show where the S7-1500 fits into the product families that you already knew. These are approximate, based upon general performance indicators such as processor speed and memory, but should help direct you to a CPU level if you previously use an S7-300 or 400.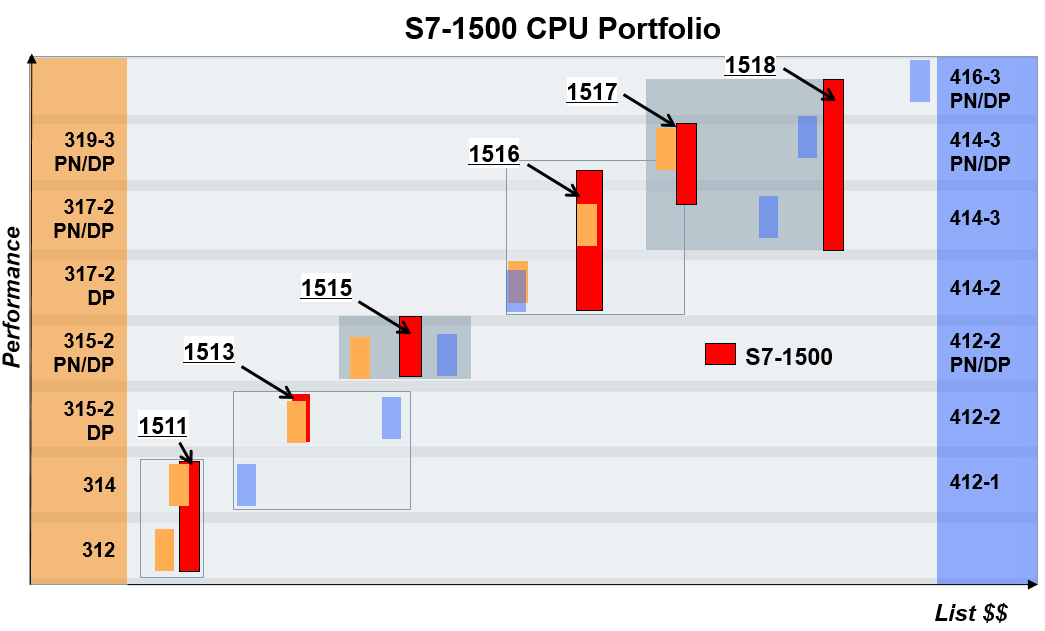 Speak to an ACD team member to learn how you can benefit from the new Siemens processor.

You may also be interested in reading: