Sinamics S120 Booksize Motor Modules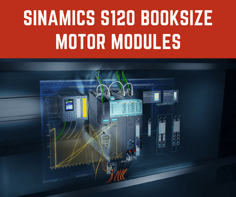 Today, machines have to be manufactured in the most cost-effective manner possible, while offering greater levels of productivity. In order to maintain the sophisticated functionality as well as keep the financial aspect in check, a modular approach needs to be followed, one that's offered by the Sinamics S120 Drive System.
The S120 facilitates implementation of flexible & modular machine designs that can address the more demanding side of customer requirements. Users are provided a wide variety of options, and can select from a vast array of coordinated components & functions, combining them to meet their own needs. One of the major part of the S120 drive system is the Motor Module which serve as the power unit for the system.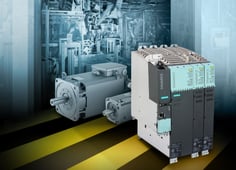 In order to increase the compactness of the control cabinet while keeping the functionality at par, Siemens has developed and introduced new Booksize Motor Modules, dubbed C (double) and D (triple) type. The new modules have reduced weight while at the same time possessing three-fold overload capacity, as well as reduced height. Siemens has introduced solid improvements to the shielding & mounting, making the entire process easier and more reliable.
In addition to being highly compact, the new C & D type modules have the capability to supply greater current, i.e. 90A & 120A respectively, a big jump from the previous limitations. In addition, Siemens has also added a number of new devices to the 3A – 30A range, thus multiplying the possibilities during design-time.
Interested in learning more about Siemens solutions? Connect with an ACD expert!
You may also be interested in reading: