What is MindSphere?

Globalization has deeply penetrated itself into major markets, and its effects can be seen all over the world. Manufacturing industries today are in a deadlock to offer the cheapest yet most high-quality product to the customer, making it extremely hard for companies with traditional mindset to survive.
But how can such "traditional" companies transform themselves and bring themselves to par with the rest? The answer to the question, is clear: they need to cut output times, increase their flexibility, enable customized production and optimize their use of energy and resources.
In a nutshell, companies would have to perfect/redesign their value chain, right from planning to engineering. Siemens, being the industry leader, when it comes to introducing & developing cutting-edge automation technologies, has yet another tool for the manufacturing sector: MindSphere.
From the very beginning, Siemens had been highly invested in the upcoming Industry 4.0 or Internet of Things Platform, releasing services such as "Web of Systems" and "Sinalytics". But its latest innovation, i.e. MindSphere has upped the scale of development and showcased the level of maturity such concepts are gaining.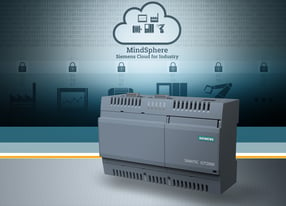 MindSphere in its entirety is a data hosting platform that allows the interconnection of devices and assets belonging to a manufacturer, and then safely stores this data so it can be processed and analyzed. The purpose of MindSphere is to integrate assets at a manufacturer's plant within the automated production environment to reduce all the errors & cons associated with manual interference. This provides manufacturers with monitoring capabilities over a large geographical scale, allowing them to use this data for creating new business models.
At its core, MindSphere contains:
Open Interfaces:
The whole idea behind MindSphere is to allow interconnectivity at the maximum possible level so that the bulk of data can be exchanged without any interruptions. Siemens has used open source standards & interfaces to make this a reality, making it seamless to gather data from sources such as Simatic PLCs, OPC UA, Modbus RTUs, etc.
Connectivity:
One of MindSphere's most revered product, MindConnect offers a great number of possibilities to manufacturers for connecting machines, plants & worldwide distribution fleets. MindConnect Nano is a ready-to-use Plug & Play system that reads out data from an industrial asset and transfers it over to MindSphere, while making sure of its safety.
Applications:
For predictive maintenance, energy data management and other such tasks, Siemens offers MindApps Fleet Manager. The use of these apps helps users to connect, monitor and configure industrial assets' settings. Furthermore, the use of Visual Analyzer allows engineers to view the effects of the selected data on the manufacturing quantity/quality. Siemens is working on a number of apps to help manufacturers with all kinds of problems like resource optimization and real-time online monitoring, etc.
Digital Services:
Data alone can make or break a company. The right use can take the manufacturer leaps & bounds ahead of the competition. Siemens has focused on this edge by developing a number of Digital Services that maintain data's integrity & security, while making sure its swiftly deciphered & made usable.
Siemens has neither put a cap on innovation, neither limited the use of this platform to itself. MindSphere also packs a development platform so individuals can develop 3rd party applications, fully compatible with MindSphere and its associated applications.
Though the platform is still under-development and available in beta, MindSphere has materialized Siemens' idea of Digital Factory and boosted the development of true automation solutions. Manufacturers can reap a great deal of benefits through the use of this platform instilling harmony, efficiency and reliability within their units, all key components to compete in today's industrial landscape.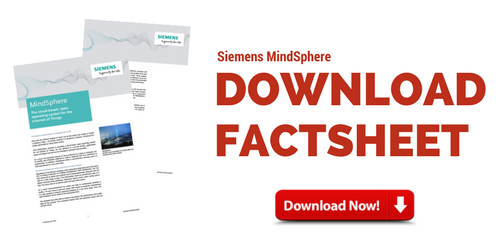 Contact us to learn more!
You may also be interested in reading: