Introducing the new Sirius ACT ID Key-Operated Switch

A Key-Operated Switch is simply a switch that can only be operated through a valid, assigned key. The purpose of such switches is simple: to provide restrictions in places where security clearances matter, i.e. industries. We now have ID Key-Operated Switches which are used instead of conventional key switches wherever:
periodic operation of safety apparatus is required.

different authorization levels are necessary for smooth operation.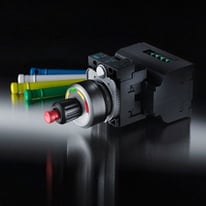 The Sirius ACT ID Key-Operated Switch, created by Siemens, is built on the same principle, based on modern RFID concepts so that authorization and security can be maximized, customized and implemented without complications.
Basic Features
The basic features of Sirius ACT ID Key Switches are as follows:
4x authorization levels managed by a fool-proof authorization management system

Freely programmable through an IO Link

Color coding for easy installation

IP65 degree of protection.

The authorization info is saved both in the electronic module as well as the key, each storing a unique

RFID

chip code.
The switches are linked through a wireless connection via a tag so that they can be programmed per the user's desires. The tag is built right into the ID key and subsequently read by the transmitter embedded within the switch. If an ID is ever lost, it can simply be blocked without any hassle.
Operation
One out of the four total positions may be selected using the ID keys, i.e. red, yellow, green and blue. The level of authorization provided by each color is factory-encoded. For instance, the green key allows activation of the first switch while the blue allows activation of all fours. In this manner, various activation zones may be set.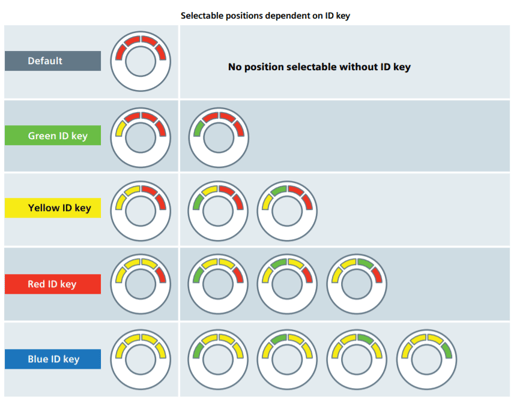 Here are three innovative functions that may be activated by turning the key:
By turning the key to the right, the authorization levels may be selected.

Shortly turning the key towards the right, and then to the left will reset the authorization level.

Turning it to the left will deactivate the authorization levels.
Both the keys and switches are plastic-coated, making sure that dirt or water don't enter the wireless interface. Furthermore, even if the interface comes in contact with any impurities, the IP65 level protection makes sure the switches hold out until the next maintenance shift takes care of any associated glitches.
Continue the conversation with ACD!