An Expanded IWLAN Portfolio Line Comparison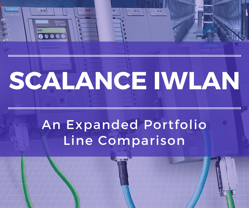 Wireless Technology has been slow to take over the industrial division compared to the consumer market. Nonetheless, the importance of WLAN networks is one that can't be ignored. Even if they don't completely overtake the established ethernet norm, they would certainly enhance an industry's connectivity in conventionally impossible ways.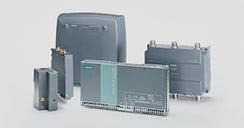 Siemens SCALANCE IWLAN Portfolio offers impressive and effective solutions for wireless data transmission at all levels, checking all the required boxes and competing with established wired networks.
The SCALANCE IWLAN portfolio offers three types of access points and client module combo, each serving a specific purpose, and designed for maximum usability with minimum overheads.
SCALANCE W788
Can be used at both indoor and outdoor locations

2.4GHz and 5GHz communication

Data transmission at 450 Mbps

Safety with Key-Plug W700 features

Combinable with SCALANCE antennas
The W788 access point offers a great way to overcome problems associated with connectivity at seemingly remote places such as railway tracks, adventure parks, etc. Built for the harshest of environments, this option can greatly declutter outdoor locations and enhance both usability and aesthetics.
SCALANCE WLC774 IWLAN Controller
Reduced initial and operating costs
Option to use VoIP, video or internet access over a single wireless network
Highly reliable wireless connectivity
Increased security
Simplicity is the key to the WLC774 IWLAN controller that allows operations such as configuration, monitoring and documentation to be performed with ease and security. The controller-based solution allows network expansion without the need of altering it, saving both time and cost as well as the continuity of the network.
In addition to these client modules and controllers, the SCALANCE W portfolio is also supported by a robust range of antennas, supplementary RCoax radiating cables, and Key-Plug and C-Plug as swap mediums.
Interested in learning more about Siemens Industrial Wireless Product offerings and solutions?
You may also be interested in reading: