A Better Safe-Zone: OMRON's OS32C-4M Type 3 Safety Laser Scanner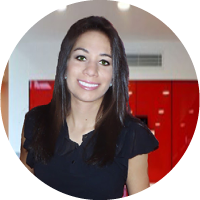 Tenisha Corrales

Just recently OMRON Automation and Safety announced the OS32C-4M Type 3 safety laser scanner, and the safety advances to it are astounding, no wonder it is part of the company's award winning family. Weighing less than 3 pounds, this compact and easy-to-install safety laser scanner provides a 4 meter safety range, 15 meter warning zones, and a 270 degree detection angle. This safety scanner can even be mounted 4 meters high, eliminating the temptation of tampering (yes – it happens).
New Pollution Tolerance
The Omron OS32C-4M Type 3 safety laser comes with new pollution tolerance modes for peace-at-mind machine operation, even in the dirtiest application environments so you can enjoy more flexible safety monitoring and configuration that enables improved machine safety and productivity.
Industry's first Ethernet-compliant Safety Laser Scanner
The OS32C-4M Type 3 safety laser is the first of its kind with integrated management via Ethernet. With Ethernet/IP, this safety laser scanner can report status and measurement data helping to keep machines up and running. Users can now check the operating state and analyze the cause of an emergency stop via LAN, and be quick to correct the issue. This is even applicable with large-scale applications with multiple scanners.
Maintenance Access Level
The "maintenance access level" is an additional tool that allows users to make (non-safety related) programming changes, and employs a "non-safety checksum" for stress-free re-commissioning when changes are made. In addition, there is a "zone coordinate import/export" function allowing users to adjust the shape and size of a monitoring zone by importing coordinates from a text file.
The OS32C-4M Type 3 safety laser comes with numerous features that together make a sound safety laser scanner that you'll be confident in.
You may also be interested in reading: